Question about a prescription?
Confused about a copay?
Call us.
Flipt provides the resources and support for you to get the most from your prescription drug benefits.
We empower you to better manage and make smarter choices about your prescriptions.
Activate your account
Want to access your account information and more in the Flipt app or web portal? Activate your account.
Learn about the Flipt app
Our app guide walks you through everything from finding a low-cost pharmacy to refilling a prescription.
Get reimbursed for a claim
Learn how to get reimbursed for your covered prescriptions and download a claim form.
New to Flipt?
When your employer changes your drug benefits plan, you may have some concerns. You can breathe easy.
Flipt gives you more control over your care and helps you make a smarter choice.

No surprises
You get to see options for your
prescriptions — and the real costs —
before you pick them up

Cash-back rewards
Pick the best deal, and you
can earn money
off your pharmacy bill

Concierge service
Our customer experience agents
and on-staff pharmacists will
help at every step
Can anyone sign up for Flipt?
No — we're a prescription drug plan you get through your job. So you can only sign up if
your employer has told you that Flipt is now covering your prescription benefits.
What is Flipt?
We manage your prescription and pharmacy benefits for you and your coworkers. When your doctor says you need an X-Ray, your health plan covers it. When your doctor gives you a prescription, that's where we come in.
Why did my employer switch to flipt?
Because we're advocates for you and offer a better deal than our competitors. Did you know that with other prescription drug plans, your copay for a drug could be higher than the price of the drug without any insurance at all?
How do I use flipt to get my prescriptions?
Our app and web portal make it easy to compare options, get your prescription, and earn rewards. But we keep things flexible. Don't like going online? Don't have a smartphone? Our text message service and Concierge provide the same information.
Using the Flipt app
When your doctor says you need a new prescription, here's what you do: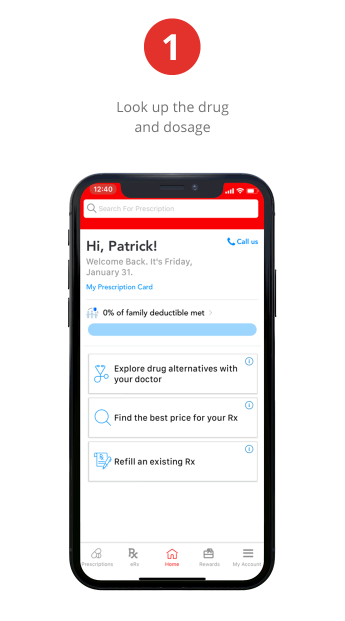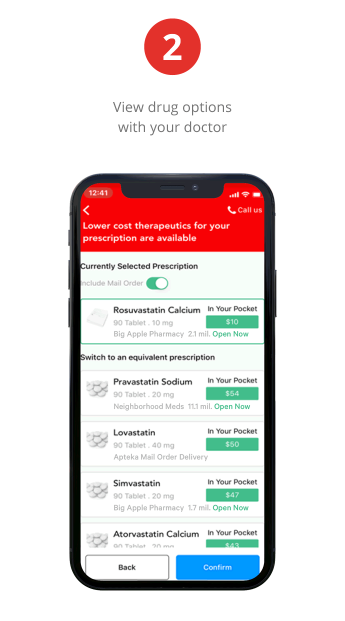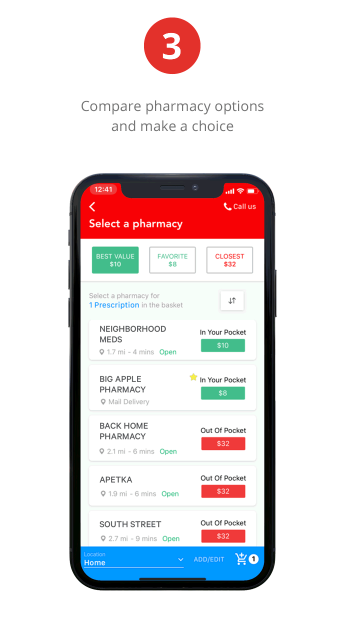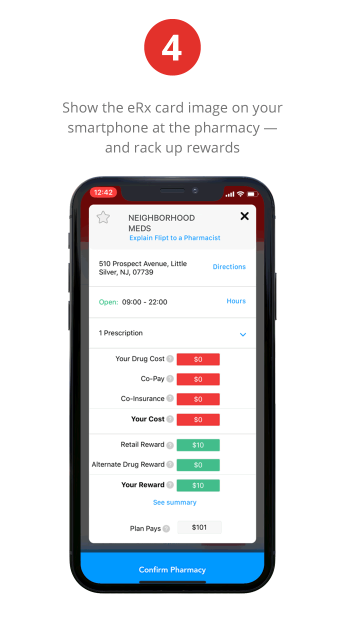 Do i have to go to the pharmacy flipt recommends?
No! We give you back control and let you make your own decisions. Want to keep things the same and keep going to your usual pharmacy? No problem. But if you're interested in getting better deals and earning rewards, we make it easy for you to do that too.
Are the rewards really cash?
Yes — money off your copays or toward your deductible when you pick up your prescription. And you can save up extra rewards and get them added to your paycheck or sent as an Amazon gift certificate.
What should i do next?
If your employer has let you know you can sign up, you can create an account. Or, if you already have an account, log in.
Ready to get Flipt?
Call us at 1-833-FliptRx
Email our business development team at learnmore@fliptrx.com
Or, use this form.