There's a problem
With PBMs
Pharmacy benefit managers (PBMs)
started as a good idea.
They'd use their buying power to negotiate for lower drug prices from manufacturers and pass the savings on to their members.
But before long, PBMs started to consolidate. Now, 75% of the entire market is run by 3 PBMs owned by Cigna, CVS, and UnitedHealth. And since the pricing for their drugs is kept secret, their focus has shifted to chasing profit for themselves — through spreads and rebates — instead of passing on savings to you and your employees.
Read about common problems with
prescription drug pricing and PBMs.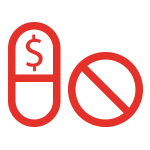 The Wall Street Journal:
"How Drug Prices Work"
Watch this video to learn why drug pricing has become so complicated — and how PBMs contribute to the confusion and rising costs.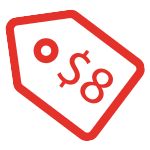 The New York Times:
"Why Your Pharmacist Can't
Tell You That $20 Prescription
Could Cost Only $8"
Some PBMs try to stop consumers from finding out when their copay for a drug is higher than the list price. One strategy: Imposing gag orders on pharmacists.
60 Minutes: "The problem with
prescription drug prices"
Sky-high prescription drug costs threatened to bankrupt an entire town. Now, the town is suing a pharmaceutical manufacturer and a PBM.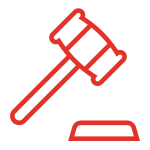 Modern Healthcare: "CVS'
pharmacy benefit manager
unit sued for false claims."
The PBM owned by CVS — CVS Caremark — was hit with a lawsuit for illegally charging Medicare more than it was paying pharmacies for medications.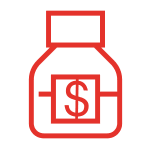 Karen Van Nuys, PhD et al:
"Overpaying for Prescription
Drugs: The Copay Clawback Phenomenon."
This study from USC's Center for Health Policy & Economics delves into the economics of prescription drug overpayments.